Courses run at St Margaret's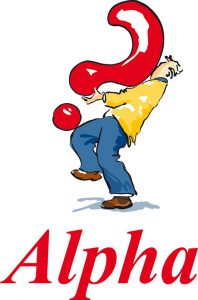 St Margaret's regularly run the Alpha Course. We will update this page when a new one is starting.
Each evening begins food and coffee, followed by a talk and discussions in small groups. This allows you an opportunity to ask questions, express opinions and discuss the topics.
There will also be a day away in the middle of the course, which is a wonderful opportunity to get away from it all, enjoy time together and focus on the Holy Spirit.
Session 1 Who is Jesus?
Session 2 Why did Jesus die?
Session 3 How can we have faith?
Session 4 Why and how do I pray?
Session 5 Why and how should I read the Bible?
Session 6 How does God guide us?
Day away The Holy Spirit
Session 7 How can I resist evil?
Session 8 Why and how should I tell others?
Session 9 What about the Church?
Session 10 What about the Church?
All courses are run by arrangement – for more information contact the team at the church.