Sundays @ 9.30 am
Our family-friendly services combine worship, prayer, liturgy and teaching, and provide something for everyone. We share communion in the morning service on the second and fourth Sundays of the month. Our All Age services on the first Sunday of the month are great for children and families.  On the fifth Sunday of the month (when there is one) we join with our friends at St Stephen's New Town for  a join service either here at St Margaret's or with them at St Stephen's; details are made available nearer the time). Unless it's an All Age service our crèche runs and children and young people are invited go out to their own groups after our welcome and worship.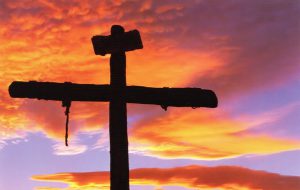 Preaching
As we are currently blessed with a ministry team you will find a member of clergy will usually preach bring their own style and flavour to our sermon series and lectionary readings. The sermons at our All Age services are specially aimed at welcoming new comers and whilst accessible for children and youth should still provide a simple and profound challenge to those who have been a Christian a while.
Liturgy
As you come into church you will be given a service book, which contains all the words we say together during the service. This is taken from the Book of Common Worship – which was commissioned by the Church of England refreshes some patterns of language that have been observed by worshipping Christians for thousands of years –join in as you feel comfortable and you are invited to respond to the words typed in BOLD. We have large print copies available at request and a Hearing loop.
Prayer & healing
We pray each week for issues around us, from our local community to world events. We also have a Prayer Tree in the far corner of the church where you can write your own prayers, and we offer prayer support after every service. This is completely voluntary and on your own terms, but our Prayer Ministry Team would be pleased to pray with you.
Worship
We usually have a worship band, with a rota of various musicians and worship leaders. We include both modern worship songs and traditional hymns.
All words for songs are displayed on the screen at the front of the church. Large print copies of the words are available on request.
Communion
At our Holy Communion services we remember the amazing sacrifice Jesus made for us on the cross. If you are confirmed, or if you normally receive communion in your home church, you are welcome to receive bread and wine with us. Please feel free to come forward to receive a prayer of blessing – but we ask that you hold a service book to indicate you would simply like a blessing.
For young people
Little Treasures and Young Church (ages 3-5 + 5-10) meet in the hall.
GAP (ages 10-18) meet in the Committee Room in the hall.
PLEASE NOTE THAT IF A MONTH HAS A 5th SUNDAY WE DO A JOINT SERVICE WITH ST STEPHENS WHICH ALTERNATES LOCATION.